Malta - April 2023
Dear Friends
I am delighted to announce that our Flame Trust Spring Break from 13 - 20 April 2023 will be at the superb Seaview Hotel, St Paul's Bay on the Mediterranean island of Malta, with Special Ministry Guests Ian and Ruth Coffey. Ian and Ruth have recently stepped back from 14 years on the staff at Moorlands College, Christchurch. Ian served as Director of Leadership Training and latterly, as Acting Principal. Ruth led the Foundation Programme and taught Pastoral Care.
VIEW and DOWNLOAD THE FULL BROCHURE HERE, INCLUDING CURRENT PRICING AND HOW TO BOOK.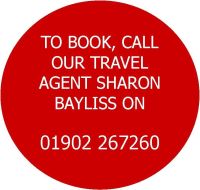 Malta scores very high on the stunning scale. Beautiful beaches, Mediterranean inspired food and steeped in history. The Capital City Valletta (pictured on the front cover of the brochure), surrounded by centuries old walls and boasting lush gardens - is only a bus ride away, yet when you need that break from sightseeing, St. Paul's Bay and other resorts offer that opportunity to chill and relax.
We intend to introduce our guests to the Biblical traditions, and link with the local church … although unashamedly, ample time will be afforded to take that 'Time-Out' in the gentle climate of a beautiful island.
St. Paul's Bay, the location of the Seaview Hotel, was named after St. Paul who was shipwrecked on an island located in the bay. Although well developed, there are some very beautiful and stunning natural highlights in the area. The coastline has wonderful sea views, and the promenade provides the perfect place for those morning and evening strolls.
Pricing in the
Brochure
is current as at 29 September 2022, and is subject to change. The current price will be advised to you when you make your call to book. As with many other travel arrangements, the earlier you book, the better the price you will secure!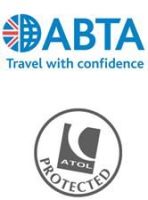 To make your booking, please contact Sharon Bayliss direct on
01902 267 260 with your credit/debit card to hand to pay the deposit.
There is an answerphone if Sharon is not able to take your call immediately, and she will phone you back as soon as possible - just leave your name and number.
Please note: the Flame office is not handling bookings. Sharon will be able to handle your booking and take your £60 per person non returnable deposit via credit or debit card.
The holiday is keenly priced especially as we will be travelling in the popular Spring season, and includes return flights from a choice of five UK airport options, transfers in Malta, and half board with lateral sea view accommodation included. In keeping with previous Flame breaks, there will also be some fellowship times.
I look forward to your joining us in 2023 for a truly memorable Spring Break. Book early to secure the best available price!
Dave
Flame Trust CEO