Madeira - March 2024
Dear Friends
There's still time and space to join us for our Spring retreat in Madeira : March 4 - 11th 2024.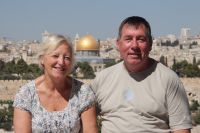 Based at the beautiful VIDAMAR complex, this time away gives opportunity for fellowship, relaxation, teaching and worship in a splendid environment. Under the direction of Dave Pope, Flame's CEO, various activities and events will be organised to explore the beauty of the island and our teaching sessions will be led by Ian and Ruth Coffey (above) – firm favourites with the Flame family. Ian and Linda Watson will lead our worship.
The VIDAMAR provides very comfortable accommodation with hospitality to suit all needs.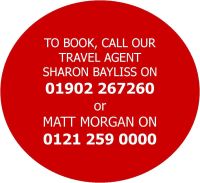 Bookings are made via Travel Counsellors Sharon or Matt (see contact details for both - right)
Download a colour brochure here
The prices include Garden View rooms (sea view rooms available at a supplement - see the download files above), transfers, generous baggage allowance, half board in a 5 star resort, evening sessions with a guest speaker, and other input and support as and when required.
If you choose to join us, please contact Sharon or Matt direct at Travel Counsellors (the Flame office is not handling the bookings), and they will give you the guaranteed price on the day you book.
Hope you decide to come!
Dave Pope
CEO Flame Trust