Andy Palmer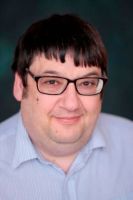 Andy Palmer's Memorial Garden
Many of you will remember Andy Palmer, a Saltmine employee, and someone who was a close friend of Dave Pope and Flame team members. He was responsible for the technical support at Time Out and did a great job.
Andy suddenly passed away two years ago. His 'Celebration of Life' event at that time bore testimony to his service and servanthood, and it has been decided to construct a Rose Garden Memorial in his honour and memory. Dave and Calin have been working on this project. It is situated adjacent to the Saltmine HQ property in Dudley, and his ashes have been interred on what would have been his 60th birthday – January 12th 2021.
It is intended to hold a service of commitment and celebration of his life and service, later in the year.