Timeout 2017


23rd - 27th October 2017 at The Redcliffe Hotel, Paignton, Devon

with Dave Pope
Guest Speaker: David Coffey
Musical Director: Ian Watson
DOWNLOAD THE FULL 2017 BROCHURE AND BOOKING FORM HERE
Download just the booking form here


I'm delighted to announce that after many years of visiting Bournemouth for our Autumn retreat, TIMEOUT is moving to Paignton in Devon for 2017.
Updated and refreshed in style, programme and format, we're looking forward to an excellent week away at The Redcliffe Hotel.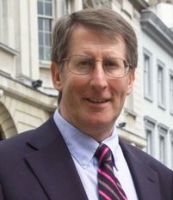 As ever, the event will provide an ideal opportunity for an autumn break, and this year our guest speaker will be the Rev David Coffey (right), former Baptist Union President and well-loved speaker, supported with other guests and activities.
The Redcliffe Hotel, which has received wonderful reviews, opens its doors to us from 23rd to 27th October. Situated on the beach and with superb facilities, we're very excited about this new location for our refreshed event.
For 2017 there will be a limited number of sea view rooms* at a supplement, and these will be allocated strictly on a first come, first served basis.
Although we are refreshing the event and visiting a new location, what won't change is the warm welcome extended to you, your family and friends - do encourage them to join us if they haven't experienced a TIMEOUT week before. It will include planned activities and meetings, and will feature the current ministries of Flame Trust.
Of course there will also be plenty of time to relax, or to explore the coastal areas, and enjoy the amenities of Paignton.
Look forward to seeing you in Paignton.
Dave Pope
TARIFF
October 23rd - 27th 2017: £389.00 p/p half board
Additional days: £60.00 p/p half board
Sea view room: £7.00 pppn
Single room supplement: £15.00 per night
* sea view is only available in double/twin rooms. Limited availability.
Early booking recommended - limited availability
Request a booking form by post here or
DOWNLOAD THE FULL 2017 BROCHURE AND BOOKING FORM HERE