Latest news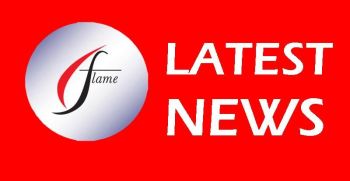 Ethics in the 21st Century
Flame was delighted to sponsor a recent Sixth Form Conference on the subject of Ethics as part of its commitment to a new chaplaincy initiative with 6 schools in the Invictus Trust. Chaplaincies are being established in Ounsdale School, Kinver High School, Ellowes Hall School, Crestwood School and Leasowes High School - and have been warmly received.
132 students registered for the day conference and the keynote address was delivered by Ian Austin MP for Dudley North who gave a stirring speech with illustrations drawn from his own experience of having to deal with various challenges in his role as an MP. The workshops that followed were led by community leaders and industrialists who have been instrumental in delivering ethical codes of conduct and practice in their own spheres of influence – in community, education, health and social care, and industry. It was an inspiring day and proceedings came to a conclusion with a question and answer session, chaired by Dave Pope, that invited students to question the panel of speakers. One student commented, 'I just wanted to personally thank you for giving us such an amazing opportunity yesterday, I thoroughly enjoyed it, I found it really interesting and hope there will be more days like it in the future'.
Dave commented, 'The success of this day surpassed all of our expectations. Already we are receiving enquiries from other school networks asking if we could do something similar with their students. We also have enquiries with regard to establishing more chaplaincies as we go forward'.

Dave Pope with Ian Austin MP

(Left to right) - Russell Thorneycroft, Steve Botterill, Olivia Amartey, Dave Pope, Pete Wright, Kevin Davis
Dave's Albums
Plans are in hand to re-release some of Dave's earlier albums.
John Daniels, singer/songwriter and co-producer, has been re-mastering songs from 'Writing on the Wall', 'Face to Face' and others, and they could be available soon on CD and as a download. Watch this space for further information
Sue Barnett
The Flame Family expresses its prayerful support to Doug Barnett, Stephen and Duncan in the sad loss of Sue.
Dave worked and ministered with Doug and Sue Barnett in the 'Saltmine Years', and their friendship dates back to the mid-seventies.
Dave writes:
'Sue was an amazing lady. A bundle of life and fun and an excellent communicator. Her love for people transcended all that she did, and was the hallmark of her ministry. My heart goes out to Doug who has lost his wife and best friend, and to sons, Stephen and Duncan, and their respective families'
Data Protection
Many of you have been bombarded with requests for permission to make contact with you, but we have to comply with the law of the land – not only is that Biblical, but it also protects you all from unsolicited communications. Organisations will also undergo random checks to make sure that there is compliance.
It is therefore critical and essential that if you want to receive information from Flame Trust Ltd regarding its ministry and activities, that you send us your agreement that indicates you wish to receive newsletters, updates etc. Therefore, if you haven't already completed this form, please do ensure you do so, and return it to us – either electronically or by printing it off and by popping it into the post. Sadly, there will be a limit as to how many more requests we can make for this information.