Latest news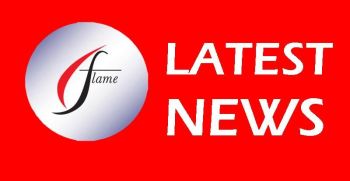 Touring with Philip Yancey

Dave Pope, Joannie Barth (Philip's PA), Janet Yancey and Philip in Lyme Regis .. en route to Torquay
September's tour with Philip Yancey finished on a high note at Upton Vale Baptist Church on Saturday 28th September after visiting a number of cities in the UK. The tour was sponsored by the Leprosy Mission and the programme featured interviews with Philip, special guests, and reflections on the life and ministry of Dr Paul Brand. The response throughout was very positive and it also served to raise the profile of the Leprosy Mission that is still very active in ministering worldwide to those who are afflicted with the disease and have to manage the associated stigma. The tour also highlighted the publication of Philip's new book, 'Fearfully and Wonderfully'. Dave confessed to taking this on holiday with him and being totally antisocial for 24 hours! An excellent read. Thank you for those of you who attended and made yourself known. Dave always appreciates meeting Flame prayer partners when he is out and about.
Visit to Romania
Dave and Calin Rezmuves travel to Romania on Wednesday 2nd October. Flame is currently assessing the needs of a home in Maramures, Northern Romania, that looks after children with severe physical disability and is in real need of improvement. Many of you were kind enough to engage with Flame in the renovation of another home in the same area two years ago, when we were able to renovate the sleeping facilities and accommodation for adults with severe learning difficulties. Flame worked in conjunction with Social Services in Romania and the local authorities. Calin was raised in an orphanage in the same locality as these two facilities, and therefore it has special significance for him to encourage the improvement of the conditions that are currently in place. Please pray for this visit and we shall update you over the next few weeks
Data Protection
Many of you have been bombarded with requests for permission to make contact with you, but we have to comply with the law of the land – not only is that Biblical, but it also protects you all from unsolicited communications. Organisations will also undergo random checks to make sure that there is compliance.
It is therefore critical and essential that if you want to receive information from Flame Trust Ltd regarding its ministry and activities, that you send us your agreement that indicates you wish to receive newsletters, updates etc. Therefore, if you haven't already completed this form, please do ensure you do so, and return it to us – either electronically or by printing it off and by popping it into the post. Sadly, there will be a limit as to how many more requests we can make for this information.