Latest news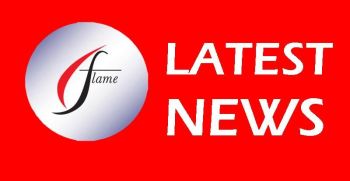 Philip Yancey in UK 2019

STOP PRESS….Plans now confirmed for top selling author and speaker PHILIP YANCEY to visit the UK . Evening events hosted by Dave Pope, highlighting the work of Dr. Paul Brand in association with the Leprosy Mission and coinciding with the release of Philip's new book, 'Fearfully and Wonderfully Made'. The programme will feature interviews, visual updates and a keynote address by Philip Yancey.
The tour visits London, Birmingham, Knowle, Bournemouth and Torquay…September 23rd – 28th.
Full details for the venues and to book tickets are via Eventbrite:
https://www.eventbrite.co.uk/o/the-leprosy-mission-england-and-wales-23416671258
Plan to be there; an evening not to be missed!
Noel Tredinnick's Retirement Gala Concert
I was privileged to attend and participate in Noel's 'Farewell Concert' at all Souls – Saturday 8th June. A wonderful evening full of recognition of Noel's amazing contribution to Christian ministry at All Souls and further afield. Also great to meet up with Graham Kendrick again and many other friends who attended the event.
Indeed, it was a London weekend to be remembered in that the previous day I attended the funeral of Richard Bewes – a wonderful man of God, and faithful servant, leading the ministry at All Souls for many years, as well as involvement in African Enterprise and Billy Graham ministry around the world.

Increased Interest in our Chaplaincy Provision
You will be aware that Flame Trust was approached to see if we could provide chaplains for 6 schools in the Invictus Trust here in the West Midlands, and I am delighted to report that these are now working really well with our support and input on a regular basis. Gerry Denston is the person who oversees the initiative on our behalf, and we have recently been approached by another network of schools to see if we could help set up some chaplaincy involvement with their network. This is an exciting development, but certainly provides us with an element of challenge in that we want to make sure that our resources are not too stretched, and that all that we do, reflects our ethos of excellence and integrity. The Invictus Trust has also asked us to consider sending some of their students to Rainbow House in Thailand in the autumn of this year, and have also asked us to consider organising another sixth form conference as last year's event was so successful. On 1st April, a meeting was called to update all of those involved in chaplaincy work in the Invictus Trust, and we were delighted with the reports, stories and feedback, that we received from those who were in attendance. God is on the move in our schools.

Visit of Wasan and Chariya from Rainbow House
We were delighted to meet up with Wasan and Chariya, founders of Rainbow House – the facility that looks after abandoned and disabled children just outside of the urban sprawl of Bangkok. They flew to the UK at the end of March to visit some of their partners and supporters, together with the Managing Director of For Life, based in London, that looks after all of the European activities and dispersal of news for Rainbow House. Wasan and Chariya visited Q3 Academy and also spoke at Kingsway Church in Wombourne, where they shared the vision of their ministry and encouraged folk to pray and support. Dave preached at the conclusion of the morning worship service.
Plans are in hand for expansion out in Thailand, and once the vision has been fine–tuned, Dave will visit to see first-hand what is envisaged.
It has also been suggested that we organise a visit from UK supporters / sponsors and prayer partners to Rainbow House in the not too distant future, maybe incorporating a few days at the facility, with some time to reflect and appreciate the Thai culture. If you are interested in such a visit, drop a line to Jackie and register your interest.

Time Out
There has been an unprecedented response to our Time Out 2019 publicity and we already have a large number of people who have made bookings. We suspect this is because of the success of last year's event and the degree of provision and comfort afforded at the lovely Redcliffe Hotel. If you are planning to come, don't be too late in getting those booking forms returned and if you don't have one to hand, don't forget you can download it from this website or call Jackie at the office, and she can forward one to you.
St James House
No further news to share as yet. The interest that was originally shown for the purchase of this building is still there, but as yet has not achieved exchange of contracts, so we are unable to say definitely that we are 'on the move'. Watch this space for further information
Dave's Albums
Plans are in hand to re-release some of Dave's earlier albums.
John Daniels, singer/songwriter and co-producer, has been re-mastering songs from 'Writing on the Wall', 'Face to Face' and others, and they could be available soon on CD and as a download. Watch this space for further information
Data Protection
Many of you have been bombarded with requests for permission to make contact with you, but we have to comply with the law of the land – not only is that Biblical, but it also protects you all from unsolicited communications. Organisations will also undergo random checks to make sure that there is compliance.
It is therefore critical and essential that if you want to receive information from Flame Trust Ltd regarding its ministry and activities, that you send us your agreement that indicates you wish to receive newsletters, updates etc. Therefore, if you haven't already completed this form, please do ensure you do so, and return it to us – either electronically or by printing it off and by popping it into the post. Sadly, there will be a limit as to how many more requests we can make for this information.