Latest news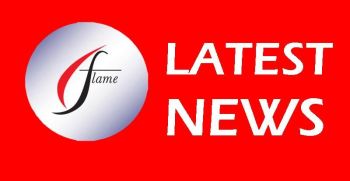 Dave's Albums
Plans are in hand to re-release some of Dave's earlier albums.
John Daniels, singer/songwriter and co-producer, has been re-mastering songs from 'Writing on the Wall', 'Face to Face' and others, and they could be available soon on CD and as a download. Watch this space for further information
Sue Barnett
The Flame Family expresses its prayerful support to Doug Barnett, Stephen and Duncan in the sad loss of Sue.
Dave worked and ministered with Doug and Sue Barnett in the 'Saltmine Years', and their friendship dates back to the mid-seventies.
Dave writes:
'Sue was an amazing lady. A bundle of life and fun and an excellent communicator. Her love for people transcended all that she did, and was the hallmark of her ministry. My heart goes out to Doug who has lost his wife and best friend, and to sons, Stephen and Duncan, and their respective families'
Chaplaincy Initiative
Flame is delighted to sponsor the Chaplaincy Initiative that is serving the Invictus Trust – an association of six academies in the West Midlands.
Plans are in hand for a Sixth Form Conference to be held on Friday 23rd November on the subject of 'Ethics in the 21st Century'.
For more details, please contact the Flame Office: 01384 232786
Data Protection
Many of you have been bombarded with requests for permission to make contact with you, but we have to comply with the law of the land – not only is that Biblical, but it also protects you all from unsolicited communications. Organisations will also undergo random checks to make sure that there is compliance.
It is therefore critical and essential that if you want to receive information from Flame Trust Ltd regarding its ministry and activities, that you send us your agreement that indicates you wish to receive newsletters, updates etc. Therefore, if you haven't already completed this form, please do ensure you do so, and return it to us – either electronically or by printing it off and by popping it into the post. Sadly, there will be a limit as to how many more requests we can make for this information.