.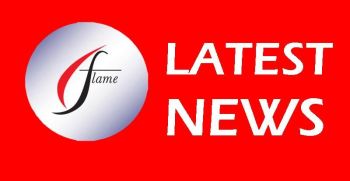 The Luis Palau organisation is asking for people to pray that God will intervene in a cancer diagnosis given to Luis Palau (right) at the end of January. A member of Luis' staff has written to Dave asking him to encourage prayer support. There is a link with a video that he has posted - http://www.palau.org/luishealth. Please pray for Luis and his family at this time and also his boys, who continue to be at the front line of the Palau ministry.
Visit to Philadelphia

Dave was in Philadelphia for a weekend's ministry with Philip and Janet Yancey, working with a church in West Chester. Westminster Presbyterian Church presented an evening with Philip and Dave on Saturday 17th March, and then after Philip had preached in the Monday service, there was a question and answer session with light lunch provided. The following day Dave and the Yancey's visited a project in downtown Philadelphia and met up with Shane Claiborne (see right, Shane is centre of the picture), an inspirational Christian activist who has worked very hard at improving the life chances of marginalised people in the city. He is currently adding his weight to the anti-gun lobby to great effect.
Beds for Romania
We are delighted to report that the brand new beds for the home in Romania have been delivered and installed. Calin timed his visit perfectly, and was there when the final delivery of the beds and mattresses arrived in Calinest. We also supplied mattress covers that were sourced here in England and Calin took them out with him.
There was great excitement when the new furniture was handed over and indeed the company that supplied the beds also gave 16 bedside cabinets free of charge. The pictures complete the story, and again a huge thank you to everyone who made this provision possible.
Easter at Q3 Langley Academy
Dave addressed the students at Q3 and presented his Easter address – essentially an explanation of the real meaning of Easter. It seemed to have been very well received and one parent wrote to the Head of School to say that her son had returned home saying that he had just been in the very best assembly ever! Dave is Chair of Governors at Langley, but was also involved in the Community Lunch Club that was held on the Great Barr site, sharing something of his life and work with questions by the Head of School, Mr Arnull.
Data Protection
Legislation is being introduced in May, to ensure all charities protect the interest shown by their partners, donors, and wider supporters, and to that end we shall be contacting all of our friends and associates to gain permission to keep them in touch with the activities of Flame Trust. This is quite an exercise, and we will shortly be in touch giving you an opportunity to respond either by email or snail mail, to the mandate that comes into effect very shortly. Thank you for your help in this matter.