Latest news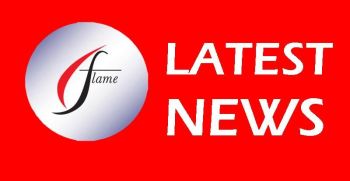 May Cumming
The Thanksgiving service for May Cumming – wife of Andy and mother of Linda Watson and Jacqui McKinnon – will be held this Saturday, 19th January at 2pm at Greenview Church, Pollokshaws.
May and Andy were regular attendees at Time Out. Please pray for their family and friends at this time
Sad news
It is with real heaviness of heart that I share the news that our dear friend and colleague in ministry, Andy Palmer, went to be with the Lord last Friday afternoon, 11th January. Andy had been unwell since the end of November, and suffered a major stroke last week, and passed away in hospital. Many of you who visit Time Out will remember him as the quiet man on the sound desk, recording the sessions, providing amplification for speakers, and projecting songs and images. Andy was a true servant and would do anything for anybody.
We are currently co-ordinating his funeral and thanksgiving service, working closely with Saltmine and also the local church where Andy served. The date will be Wednesday 6th February at 2pm at Himley Road Methodist Church, Lower Gornal, Dudley DY3 2TS, and further details can be obtained nearer the time from Jackie in the Flame office. Please pray for friends, family and work colleagues at this time. We know where he is, in a far better place, but nevertheless, it is always painful for those left behind.
Dave's Albums
Plans are in hand to re-release some of Dave's earlier albums.
John Daniels, singer/songwriter and co-producer, has been re-mastering songs from 'Writing on the Wall', 'Face to Face' and others, and they could be available soon on CD and as a download. Watch this space for further information
Sue Barnett
The Flame Family expresses its prayerful support to Doug Barnett, Stephen and Duncan in the sad loss of Sue.
Dave worked and ministered with Doug and Sue Barnett in the 'Saltmine Years', and their friendship dates back to the mid-seventies.
Dave writes:
'Sue was an amazing lady. A bundle of life and fun and an excellent communicator. Her love for people transcended all that she did, and was the hallmark of her ministry. My heart goes out to Doug who has lost his wife and best friend, and to sons, Stephen and Duncan, and their respective families'
Data Protection
Many of you have been bombarded with requests for permission to make contact with you, but we have to comply with the law of the land – not only is that Biblical, but it also protects you all from unsolicited communications. Organisations will also undergo random checks to make sure that there is compliance.
It is therefore critical and essential that if you want to receive information from Flame Trust Ltd regarding its ministry and activities, that you send us your agreement that indicates you wish to receive newsletters, updates etc. Therefore, if you haven't already completed this form, please do ensure you do so, and return it to us – either electronically or by printing it off and by popping it into the post. Sadly, there will be a limit as to how many more requests we can make for this information.